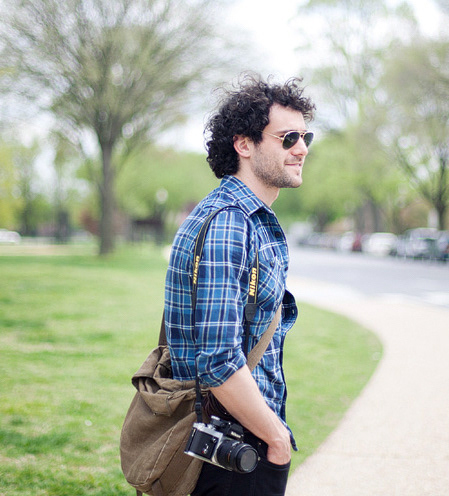 My first experience with photography occurred when I was 16 years old, on the day my father gifted me his old Pentax film camera. With this camera, I quickly became aware of the possibilities photography created in capturing how fascinating and full of expression the world is.
​While studying Biology at the University of Florence, I also participated in the Photography Club. Although the fields were different, simultaneously studying science and photography allowed me to develop a unique perspective of the reality that surrounded me. This perspective was the precedent for the main project I am currently working on.
​My studies in Biology have gave me the opportunity to live and work in a research laboratory in Boston, Massachusetts (USA) for a year and a half. This experience was crucial for my development as it helped me to decide that photography would be a part of my future, that which I belong to, and that which belongs to me. During my time in the United States, I participated in workshops offered by the New England School of Photography (NESOP).
​At the age of 23, I began working as a photography assistant to Alessandro Bencini, a fashion photographer in Florence, with whom I continue to collaborate. In this position, I had the opportunity to work with many major fashion brands such as Ferragamo, Gucci, Max Mara, Duvetica, Drome, amongst others. I also had the chance to travel around Italy with him and began covering events such as parties, weddings, and concerts where I built up my work experience in the field.
​I have always been interested in looking at other professional photographers and their own photography in order to gain more skills and inspiration for my own work. Some of these photographers have been Elliott Erwitt, Ansel Adams, Hernst Haas, Paul Strand, Robert Frank, Richard Olsenius, David Alan Harvey, Robert Clark, Marion Warren, Justin Guariglia, Chip Forelli and Bryan Peterson.
​Often, I travel alone to new countries and cities, walking with no particular destination, searching to capture anything charming, or special, that catches my eye. I am interested in documenting as much of the reality that surrounds me as possible.
In 2016-2017 i specialised my studies in photography storytelling and ​today I work as a freelance photographer.
​I am currently the teacher of a photography course at the Michelangelo Institute in Florence. I work as a freelance photographer for events, fashion, bloggers, weddings, lifestyle, city portraits and so on. I collaborate with the Terra Project collective on developing my own documentary photography projects.

My eye lies in capturing forms, moments, and emotions which elicit consciousness about the world in which we live, day after day. Photography can capture these instants and colors which can lead the mind far away, suspended between memories and beauty.





@luca.morgantini                                           @lumoaperture                                @iphonenside